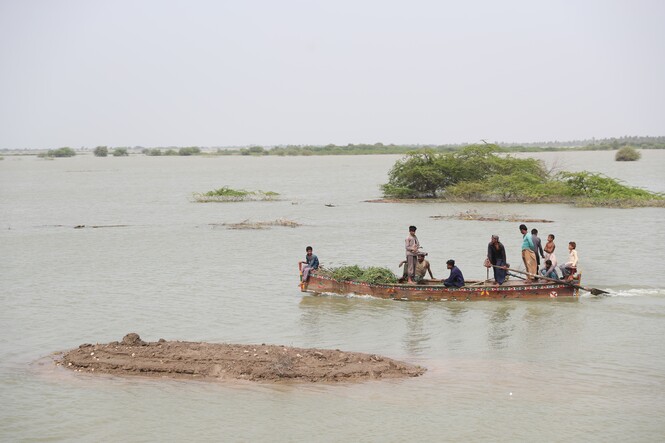 In the past 10 years, 83 per cent of all disasters triggered by natural hazards were caused by extreme weather- and climate-related events, such as floods, storms, and heatwaves, impacting 1.7 billion people. Climate change is disproportionately affecting already vulnerable and marginalised people. Their needs must be addressed in laws, policies and plans to reduce the effects of climate change.

We need to strengthen laws, policies and plans to support local communities at the frontline of the climate crisis prepare and take early action. Additionally, legal frameworks need to facilitate climate finance to enable local actors to do this critical work.
Isabelle Granger, Global Lead, Disaster Law and Auxiliary Role at IFRC, says urgent action must be taken to develop and implement effective climate-smart disaster-related laws to keep communities safe and save lives.
"People closest to the effects of climate change are best placed to identify solutions to the issues they face, but they need financing and decision-making power.
"It is important that governments and stakeholders enable meaningful engagement and participation, support co-implementation of solutions with communities, adopt and implement principles for locally led adaptation and decentralize access to climate finance."
Legal frameworks should facilitate climate finance to local actors, both for risk reduction and adaptation action and to ensure sustainable capacity to prepare for, and respond to, emergencies. This is critical to address the growing risks created by the climate crisis.
As the global leader in climate-smart disaster law, IFRC Disaster Law stands ready to support governments to develop and implement coherent and efficient legal systems. IFRC has 20 years of advising law and policymakers on disaster laws, policies and plans. In partnership with National Red Cross and Red Crescent Societies, we have provided support in more than 95 countries.