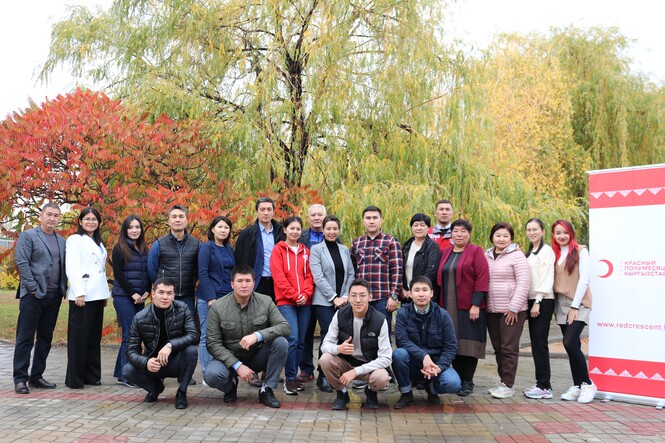 Due to its mountainous terrain, Kyrgyzstan is prone to disasters such as landslides, avalanches, mudflows and earthquakes, as well as public health emergencies such as the COVID-19 pandemic.
These disasters and emergencies have highlighted the need for Kyrgyzstan to be well-prepared to mitigate, prepare for and respond to crises. These actions are important to save lives and livelihoods and ensure that Kyrgyzstan does not lose the social and economic gains it has made.
As part of this, the Red Crescent Society of Kyrgyzstan and government officials came together in October to learn about climate-smart disaster laws, the importance of International Disaster Response Laws (IDRL), including Kyrgyzstan's 2017 Law on International Emergency Assistance, and the auxiliary role of Red Cross and Red Crescent National Societies.
Pauline Caspellan, IFRC Disaster Law Delegate for Central Asia, says that the Disaster Law training was a great opportunity for participants to understand disaster law concepts, in particular the importance of climate-smart disaster laws and how to advocate for changes to current laws, policies and frameworks.
"Communities are increasingly impacted by disasters, such as mudflows, drought, and heatwaves due to climate change. It is also disproportionately affecting already vulnerable and marginalised people.
"It is important to understand how laws, policies and plans play a role in reducing the impact of climate change on people and the environment. The training also provided the participants the opportunity to learn about strategies they can use to advocate for better disaster laws, as part of the Red Crescent Society's auxiliary role to public authorities in the humanitarian field."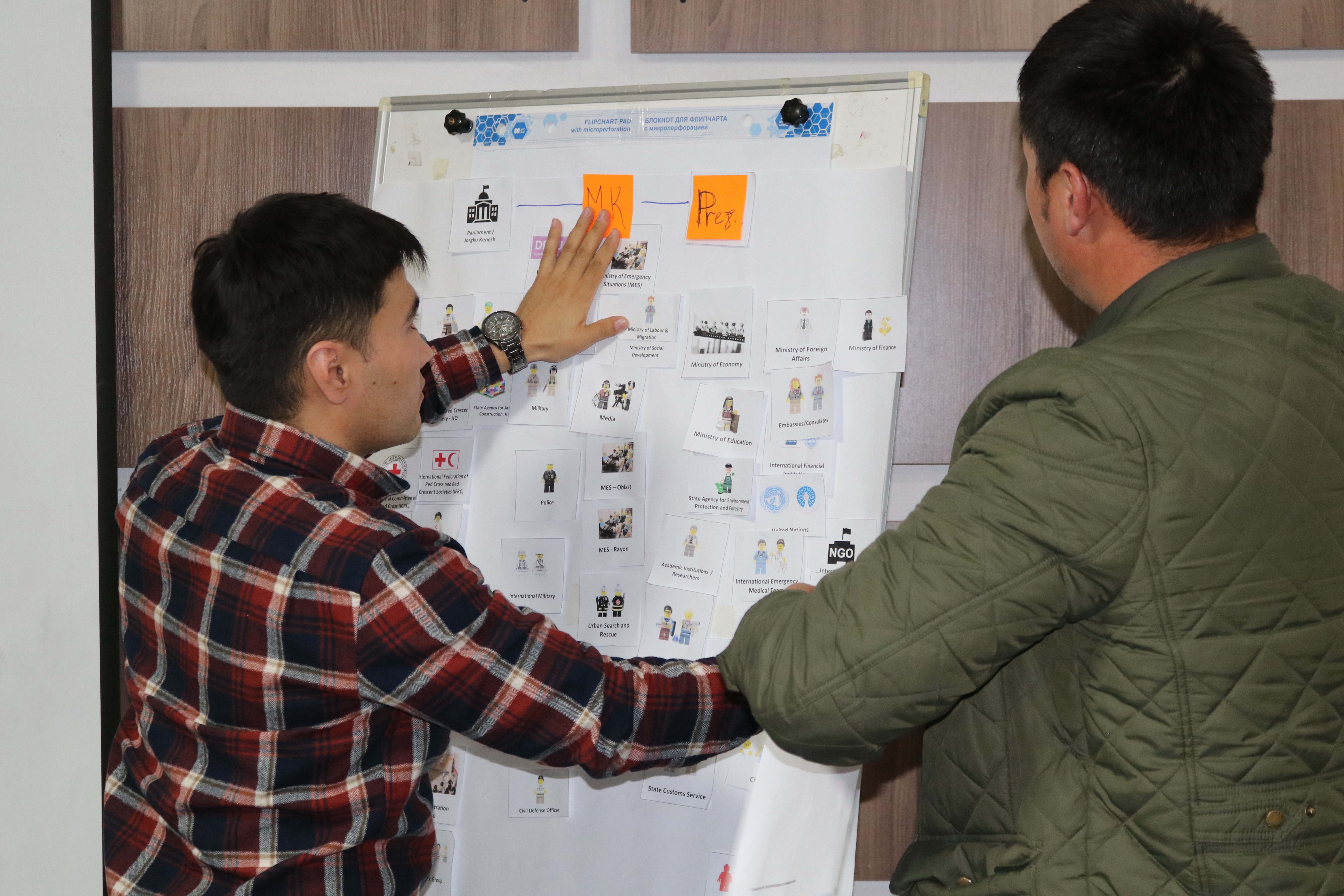 Recognizing the significant risk of disasters in Kyrgyzstan and the need to be fully prepared, the Government of Kyrgyzstan adopted for the first time a law on the facilitation and regulation of international disaster assistance in 2017.
The Red Crescent Society of Kyrgyzstan, with the support of IFRC Disaster Law, is providing legal and policy advise to the Ministry of Emergency Situations in developing the by-laws for the country's Law on International Emergency Assistance. An inter-ministry working group will soon be convened by the Ministry to carry on this work.
This technical support addresses the need for the effective implementation of disaster laws at all levels. IFRC's extensive experience advising law and policy makers on legal frameworks for climate and disaster resilience also means we are able to share best practices on the importance of legal preparedness and effective mainstreaming of climate-smart disaster laws and policies that leave no one behind.
For more information on Disaster Law trainings, visit https://disasterlaw.ifrc.org/training