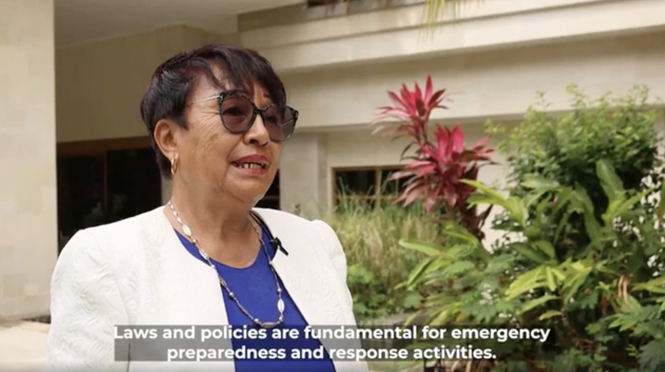 This video highlights how disaster law is implemented across the globe and provides a focus on the crucial role of National Red Cross and Red Crescent Societies, as auxiliaries to public authorities, in climate change adaptation and disaster risk reduction.
This compilation was produced after a series of workshops on legislative advocacy and climate resilience in small islands states in late August and early September 2022, which was organized by IFRC Disaster Law and hosted by the Red Cross Society of Seychelles with support from the German Federal Ministry for Economic Cooperation and Development and the Regional Intervention Platform of the Indian Ocean (PIROI).
The interviews featured include Ms. Zoe Trevisan, Disaster Risk Reduction Coordinator for PIROI; Mr. Kisnan Tamatave, President of the Red Cross Society of Seychelles; Ms. Alice Ralisoa, President of the Malagasy Red Cross and Mr. Shabin Ahmed, 2nd Vice President of the Maldivian Red Crescent.