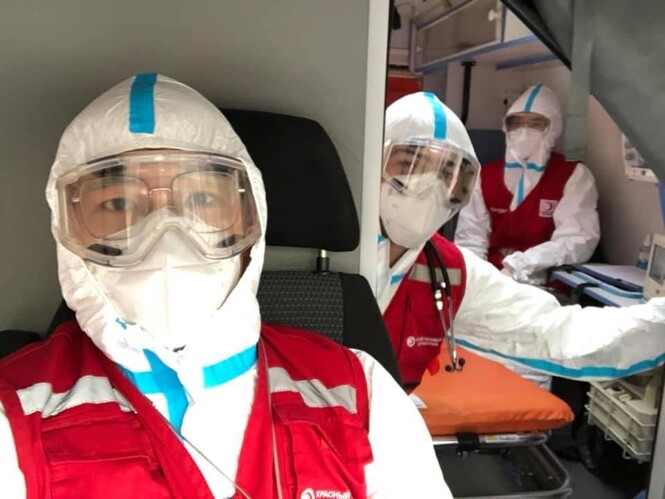 Like the rest of the world, Central Asian countries were deeply affected by COVID-19. The pandemic destabilized public health systems, economies and services.
The region saw a huge increase in the number of vulnerable people during the pandemic particularly those who already had pre-existing vulnerabilities such as chronic and acute diseases.
People belonging to these groups were prioritized by Red Crescent National Societies for humanitarian assistance. 
One of the lessons learned from our COVID-19 humanitarian operations in the region is that the definition of 'vulnerability' needed to be better defined in such situations where resources are finite.  This can help government and non-government actors prioritise the distribution of resources and channel much needed assistance, both medical and non-medical, to communities who need it the most.
People and communities, especially the most vulnerable, can be better protected through stronger laws and policies. This is something that can be addressed through legal preparedness.
Reasonable exemptions from government-imposed movement restrictions (for example lockdowns) and streamlined customs procedures for the entry of life-saving humanitarian goods and equipment have had a huge impact on the number of vulnerable people that humanitarian actors can assist during public health emergencies.
Strong legal frameworks on the auxiliary role and other legal facilities that had been granted to Central Asia Red Crescent National Societies also paved the way for them to reach underserved communities and provide them support in accessing limited medical services.
But it is not only exemptions and privileges that matter; we also saw very clearly that laws and policies which adequately protect the lives of frontliners are key to a sustainable pandemic response effort.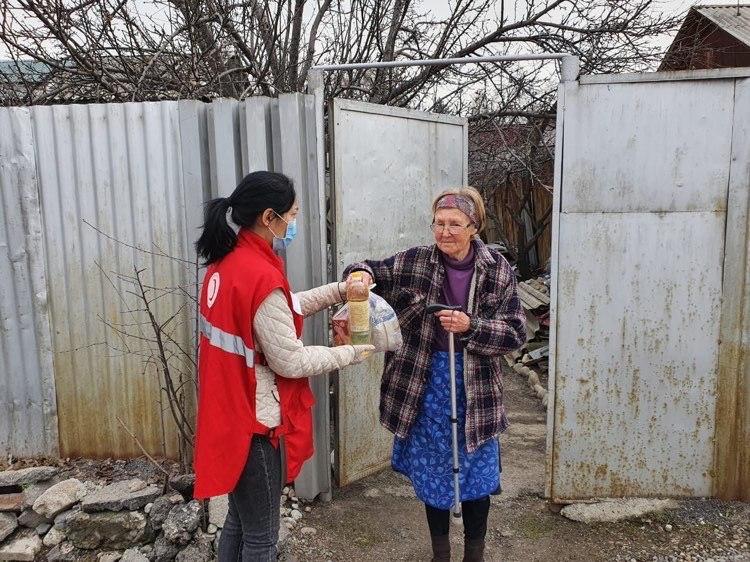 Coordination between disaster risk management and health actors
The porous geography of Central Asia increased the risk of COVID-19 spreading across borders, however it also provided opportunities for cross-border cooperation to address the impacts of COVID-19 through cohesive laws and policies.
Kazakhstan, Kyrgyzstan, Tajikistan, Turkmenistan and Uzbekistan adopted a disaster risk reduction (DRR) strategy which not only covered risks created by natural hazards, but also those caused by biological hazards such as COVID-19. 
Heads of emergency management ministries in the region took action in 2021, at a time when key lessons have been learned from the COVID-19 response in the region, and adopted the Central Asia DRR Strategy in Tashkent. This strategy supported the region to open up "green corridors" that expedited the entry and transit of essential goods and equipment during the pandemic.
Last month, we launched the IFRC Guidance on Law and Public Health Emergency Preparedness and Response (Guidance on Law and PHE) in Central Asia in order to raise awareness about its recommendations, in preparation for the region's participation at the 72nd WHO Europe Regional Meeting where the review of the International Health Regulations (IHR) and a proposed 'pandemic treaty' would be discussed.  
The Guidance on Law and PHE is a set of assessment questions which can be used by policymakers in evaluating their legal preparedness for PHEs.  It can help governments to strengthen domestic laws, policies and plans for public health emergencies.
The nexus between DRR and health policies is one of the key assessment areas recommended by the Guidance on Law and PHE. It highlights the importance of an effective coordination mechanism between disaster risk management and health actors, which had been particularly useful in implementing various COVID-19 prevention measures, as well as in mobilizing and distributing basic needs to affected or vulnerable people, especially people who have lost their source of income after business closures and COVID-19 travel restrictions took place.
During the online launch of the Guidance on Law and PHE, we heard the perspectives of health and emergency practitioners in the region and it was evident how important this nexus is.
The Kyrgyzstan Ministry of Emergency Situations shared the support they provided to their government, together with their Ministry of Health and other ministries, to respond to the various needs created by the pandemic, most notably assisting the Ministry of Health in establishing quarantine facilities for inbound travelers, managing the Emergency Hotline 112 for COVID-19 related queries, and using material reserves to distribute sugar and flour to the public during the lockdown. 
In Tajikistan, the Red Crescent Society of Tajikistan (RCST) worked with remote and vulnerable communities where they implemented information dissemination on COVID-19 prevention measures and provided assistance for people to access COVID-19 vaccination sites.  RCST also helped people access limited medical services, particularly for persons with tuberculosis and other serious comorbidities. In both activities, RCST worked closely with the Ministry of Health and the Committee on Emergency Situations.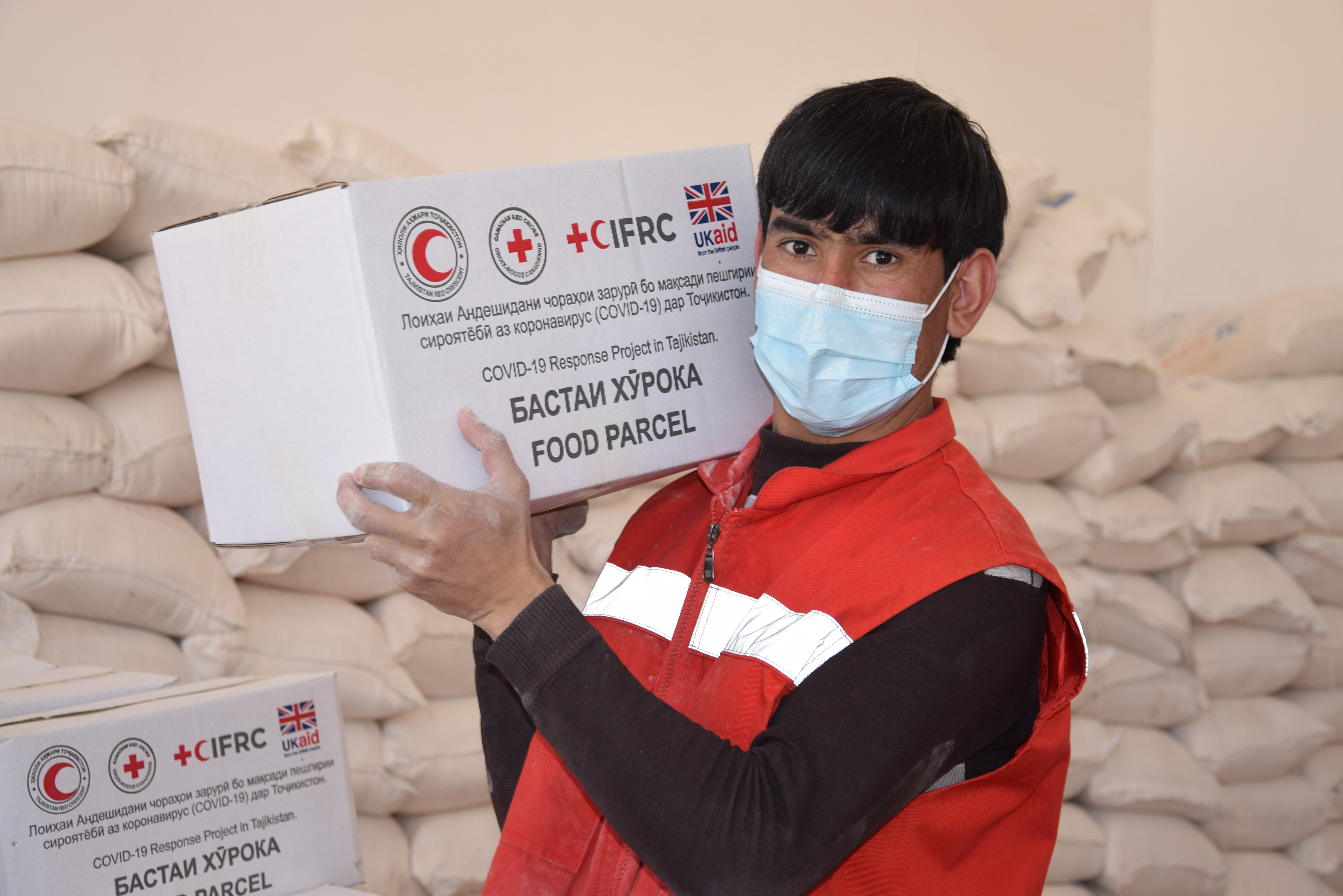 The Center for Emergency Situations and Disaster Risk Reduction (CESDRR) commended the cross-border cooperation among Central Asian countries during the pandemic. This cooperation was a product of years of multilateral discussions among the emergency management ministries in the region. CESDRR echoed the importance of legal preparedness in ensuring that government responsibilities and roles in managing public health emergencies are clear.
The future of legal preparedness for PHEs
Fast forward to 2022 and the region is slowly getting back to its feet both in terms of its economy and public health systems. It is critical that we take stock of the lessons learned from the pandemic, and create better domestic laws and policies to prepare, respond and recover from future public health emergencies.
Ongoing multilateral discussions are crucial for strengthening 'legal preparedness', a term that the WHO used for the first time in relation to PHEs in early 2021, signaling the importance placed on strong legal frameworks for epidemic and pandemic preparedness. The success of negotiations over a new 'pandemic treaty' and a renewed IHR will require firm commitment from States and humanitarian partners, and IFRC stands ready to support States in strengthening their capacity on this, with the help of our National Societies and humanitarian teams working on disaster law and health. The IFRC Guidance on Law and PHE is such a tool that can be used by Central Asian States for this very purpose.