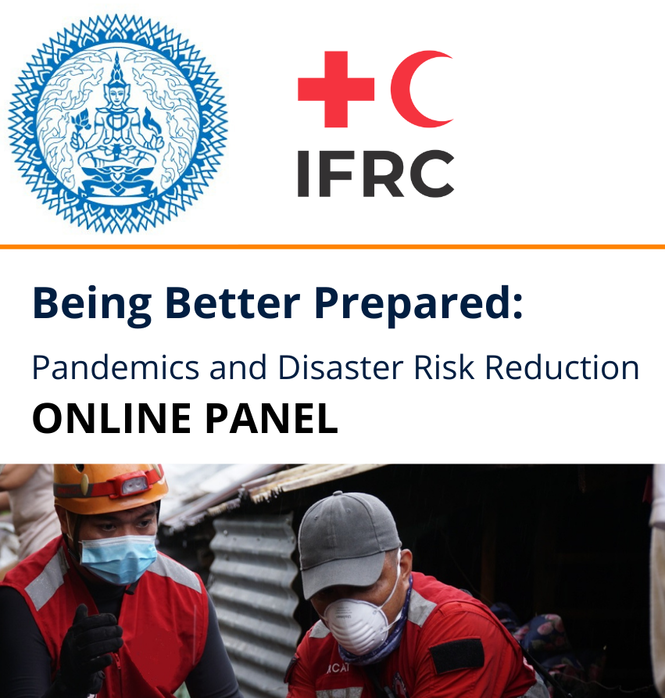 Join humanitarian and public health emergency experts from across Asia Pacific to discuss building back better and enhancing preparedness for future pandemics by looking at how public health and disaster laws and institutions can work together.
The panel will discuss lessons learned from the region and a current project mapping ASEAN and Member States' laws and policies related to the COVID-19 response, and how we can develop ASEAN guidelines for public health emergency legislation.
The panel is organized by the Ministry of Foreign Affairs of Thailand and the International Federation of Red Cross and Red Crescent Societies, and is a side event of the seventy-eighth session of the Economic and Social Commission for Asia and the Pacific, from 23 to 27 May 2022.
27 May 2022, 12:45 - 13:45 hrs., Bangkok, Thailand
Click here to register and for anything else, feel free to contact us - disaster.law@ifrc.org.