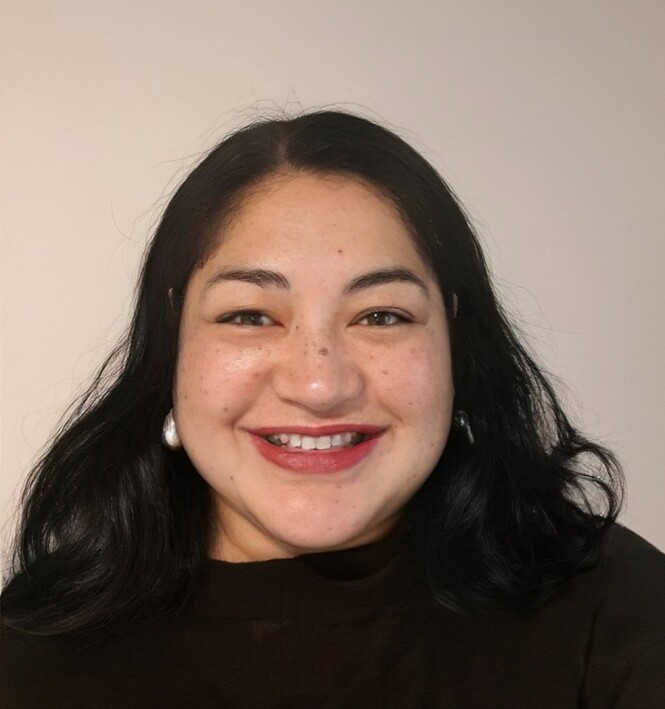 Finau Heuifanga Leveni is our Disaster Law Coordinator for Asia Pacific. Finau starts the role in May 2022 and is based in Thailand, although from the interview below you will see that she is not new to IFRC at all!
Tell us a bit about yourself? 
Malo e lelei - hello in Tongan, my native language. I hail from the Kingdom of Tonga, an island paradise in the South Pacific and grew up in beautiful Aotearoa New Zealand.
I'm a lawyer by trade and started as a corporate lawyer for a couple of years before changing careers and becoming a senior diplomat for the Kingdom of Tonga.  I then came across a role with IFRC which brought together my skills and experience both in diplomacy AND in law – and that was with IFRC Disaster Law 10 years ago – and I've been hooked ever since. Even when I left the role to return to Aotearoa for a few years for family matters, I was still involved with the team doing consultancies, so I am excited to be back again in a full-time capacity and in this particular role. My family are also very excited to move to Thailand and I will be accompanied by my wonderful husband and our four growing boys!
Why is disaster law important?
Disaster law is so important because it underpins the frameworks and processes, we have in place to protect and save lives. From a disaster risk reduction community consultation conducted on the floor of the village meeting-house, to high-level meetings with government representatives to advocate for strengthened National Society auxiliary roles, to the emerging ground-breaking research on public health emergencies, climate-smart frameworks and migration, these issues are so varied and wide-ranging, yet all are examples of disaster law in action.
What is something about disaster law that you think people don't know?   
I think the name 'disaster law' can be deceptive. Usually, as soon as you mention the word 'law' people immediately think of courtrooms, punishment, legislation, and people wearing funny wigs – but what people often overlook is that this work is really about people and how we relate to each other during times of crisis, ensuring that we are as prepared as we can be for those situations. Also, disaster law is so extremely broad and encompassing, as I stated before it cuts across so many sectors and thematic areas, it's a fascinating line of work!
What are you looking forward to in this new role as Asia Pacific Disaster Law Coordinator? 
There is a Maori proverb from New Zealand: He aha te mea nui o te ao? He tangata, he tangata, he tangata. This translates to: What is the most important thing in the world? It is people, it is people, it is people. That's what I look forward to most in this role, is connecting with people and building relationships. 
Blanket rules and laws for disasters provide a great template or starting point, but to be truly useful, they have to be adapted to that country or region or community's particular needs and nuances. They have to make sense to the people who will be using them and that involves quite a high level of trust and understanding with the organisations, communities and people we work with.
Why should students consider entering this field of law?
Who wouldn't want to be at the forefront of ground-breaking research and fieldwork in a rapidly evolving, highly relevant and fascinating area of law?! I would recommend this for any student who is interested in a role where laws and policy play in international aid and development, although at the same time I would probably issue a warning – beware that delving into the field of disaster law can become highly addictive and you may find it difficult to leave, or that your keep coming back for more! (like me!)