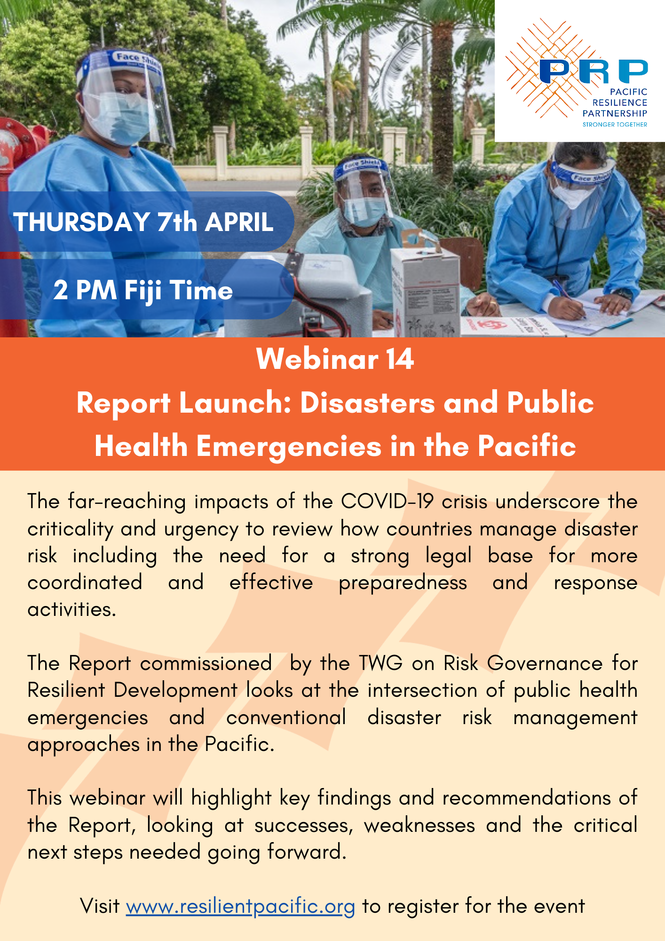 Join us for the launch of the report on Disasters and Public Health Emergencies in the Pacific.
The Report looks at the intersection of public health emergencies and conventional disaster risk management approaches in the Pacific.
The webinar will highlight key findings and recommendations of the Report, looking at successes, weaknesses and the critical next steps needed going forward.
Click here for the full report which was commissioned by IFRC Disaster Law. 
WHEN: Thursday, 7 April
TIME: 2 pm (Fiji Time)
JOIN: https://www.resilientpacific.org/en/register-for-events-prp